AfterCollege, San Francisco, CA
AfterCollege is the largest professional talent network for college students and recent graduates, connecting 3,000,000 users with employers each year through career networks at colleges and professional associations. Founded in 1999, AfterCollege powers the largest number of career networks on the internet. Its proprietary platform and job distribution technology translate to more relevant connections and career content for users and to more qualified talent for employers


Aravo Solutions, San Francisco, CA
During the technology boom of the late 90s, companies invested tens of millions of dollars in "e-procurement" software. The promise of this software is to allow large companies to do all of their purchasing electronically, but in many cases suppliers are small businesses that do not have the financial resources or technology expertise to implement expensive software solutions. Aravo solves this problem by selling an affordable, web-based software program that links a small business inventory system to the multi-million dollar e-procurement systems run by Fortune 1000 companies and large government and university procurement offices.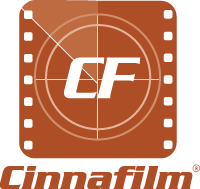 Cinnafilm, Albuquerque, NM
Cinnafilm, Inc. is a global leader in innovative video optimization solutions for television, film, and multi-media delivery. Harnessing the unmatched compute power of modern graphics cards, Cinnafilm's patented, 100% file-based software solutions are true game changers in the field of high-quality image processing. Cinnafilm software is in use today at many of the world's premier, forward-thinking studios and networks, solving a wide variety of very complex problems including, but not limited to: restoration and bitrate optimization of television and classic films for modern delivery requirements, noise removal and texture-matching for digital camera and film content of all grades; and automatic transcode workflows providing real time, fully optimized files for the "media now and everywhere" distribution model. Cinnafilm is a scientific-engineering company dedicated to ongoing research in the most complex areas of video optimization and workflow automation, and is based out of Albuquerque, New Mexico USA.


Comet Solutions, Albuquerque, NM
Comet Solutions provides a multi-disciplinary performance engineering workspace powered by abstract modeling that enables engineering teams to make critical design decisions during early stages of conceptual engineering and feasibility studies. The Comet Workspace is a geometry-independent, authoring tool neutral environment that captures engineering requirements and functional performance characteristics within reusable and dynamic simulation templates. Companies worldwide in industries such as aerospace, military vehicles and heavy machinery use Comet to make better decisions earlier and accelerate their product development schedules.


Digabit, Lakewood, CO
Technical documentation is not effectively dealt with by traditional document management systems or standard web technologies. Historically, critical information contained in CAD, PDM, PLM, ERP, parts catalogs, service manuals, training manuals, engineering drawings, change notices and safety bulletins has been provided in the form of books, binders, and/or easily-lost CDs. Manufacturers and asset-intensive companies face a continuous challenge in keeping their technical information current (as built), organized, and available to their customers, dealers, distributors, and/or staff. Additionally, new technology in the engineering field supports new formats (e.g., 3D drawings and animation) that can only be presented electronically.
Documoto™ by Digabit™ is a modern aftermarket web solution for Original Equipment Manufacturers, asset intensive users, or any organization that wants to deliver thousands of aftermarket technical documents on the web. Documoto allows users to find technical information visually with our icon driven platform, or search by keywords, descriptions, part numbers or other identifying information. Within a few clicks of the mouse, Documoto helps users quickly and easily access the exact document or part they want.


eFuneral, Cleveland, Ohio
eFuneral is the first online platform to allow families to find, compare, and select local funeral homes. Families review information submitted by eFuneral's network of funeral homes—including pricing, historical information, and photos—and are able to make an informed decision on which provider to work with. eFuneral acts as a low-risk source of customer acquisition for funeral homes, helping them engage with these undecided families. Founded in 2011, eFuneral is a graduate of the 10xelerator, a new venture accelerator located in Central Ohio.


InboxFever, Santa Fe, NM
People spend hours a day staring at their inbox yet still have miscellaneous and important tasks to do across a variety of platforms. If used effectively Email has the potential to significantly simplify lives by eliminating the need for logging into an over whelming number of different web services, VPNs, desktop clients to take care of simple tasks. With InboxFever, users interact with email-powered applications by simply sending an email. Imagine retrieving reports and documents, managing social media accounts, supporting field engineers and sales team, and more.


Intelisum, Salt Lake City, UT
InteliSum, Inc. has developed innovative and patented 3-D InteliCamera™ technology that fuses LIDAR XYZ coordinates, digital image (RGB) data, and geophysical position (GPS) information to create Life Dimensional™ image (LD3™) files. Our intelligent pixel (InteliPixel™) technology allows easy capture of 3-dimensional objects and environments, plus fast, seamless transition (transfer) into computer aided design (CAD) software.
While the technology is currently being implemented in the Architecture, Engineering and Construction (AEC) market, it is positioned to become the new 3-D communication media for multiple markets.


Jana (formerly txteagle), Boston, MA
Jana is the new name and brand of technology company txteagle. Inspired by the Sanskrit word for "people", Jana has created the first large-scale platform to enable global organizations to engage directly with emerging market consumers in over 85 countries via their mobile phones. Jana's proprietary technology can target and reward an unprecedented 2.1 billion consumers with free mobile airtime in exchange for completing surveys or purchasing products.

Jive Software, Palo Alto, CA (via acquisition of Filtrbox)
Jive is the pioneer and world's leading provider of social business solutions. Millions of users and many of the world's most successful companies rely on Jive day in and day out to get work done, serve their customers and stay ahead of their competitors.


Lingotek, Provo, UT
Lingotek is the leading provider of Collaborative Translation Technology and Language Asset Management solutions designed to meet the requirements of organizations interacting with and commercializing a global audience. Lingotek enables organizations to capture, grow, and re-use their linguistic assets. The company has deployments at some of the most innovative organizations in the United States, from Fortune 500 corporations, to government agencies, to small professional service firms.


Lotus Leaf Coatings, Albuquerque, NM
The Lotus Leaf Effect has been the gold standard of water repellency for centuries. Only with the application of newly developed nano-technological methods have we been able to observe and understand how the lotus leaf works its magic. And now, with the introduction of patented nano-powered water-repellent technology developed by Sandia National Laboratories and the University of New Mexico, this wonder of nature has met its manmade match. Lotus Leaf coatings can be applied using a variety of methods such as spray coating, dip-coating, spin-coating, ink-jetting or blade casting. They can be produced consistently with extremely low refractive indices and create a new standard of repellency and optical clarity. Formulations can be customized to the level of durability required for your product or process.
http://www.lotusleafcoatings.com


MicroProbe, San Jose, CA
MicroProbe is an advanced probe card supplier with global manufacturing and service facilities. Working as a technology partner with their customers, MicroProbe develops, manufactures, and supports a high-quality line of innovative probe technologies and products serving the semiconductor industry.


MIOX Corporation, Albuquerque, NM
MIOX produces capital equipment for the on-site generation of a chlorine-based water disinfectant solution for municipal, waste water, recreational and other markets. Mixed oxidant disinfectants react with pollutants in a manner similar to chlorine gas, the standard for water disinfection for more than 80 years, but without the need to transport and handle chlorine gas and with a significant reduction in unwanted chlorine byproducts.


RentPayment (now Yapstone), San Francisco, CA
RentPayment offers electronic billing and payment solutions which allow tenants to make rent payments online using credit cards. RentPayment applies a technology platform compatible with all widely used property management software and eliminates traditionally prohibitive credit card and eCheck processing fees. Residents initiate payment through websites 24/7 and payments are automatically deposited to property bank accounts.


SkyFuel, Inc., Albuquerque, NM;
SkyFuel, Inc. is emerging as a world leader in the design and deployment of concentrating solar power (CSP) systems. The Company delivers turnkey large-scale solar plants that produce steam for power generation, desalination, wastewater treatment and other industrial applications. SkyFuel's solar plants can be integrated into existing facilities using its proprietary FuelSaver™ approach, or can be built as stand-alone solar power plants.

SkyFuel is focused on the development of parabolic trough and linear Fresnel CSP systems, as well as thermal energy storage. With these technologies, SkyFuel is creating solar technology that can compete directly with fossil fuels, revolutionizing the energy industry and meeting the energy needs of a modern society while minimizing environmental impact.


TerraEchos, Missoula, MT
TerraEchos, Inc. is a world leader in real-time security solutions leveraging "Big Data in Motion" analytics for advanced cyber-physical infrastructure protection.


The Micromanipulator Company, Carson City, NV
The Micromanipulator Company is a leading manufacturer of analytical probing equipment used to test 150, 200 and 300mm semiconductor wafers, solar cells, nanotechnology and MEMS devices. Micromanipulator provides probe stations and accessories for applications including reliability testing, low current/low noise IV/CV testing, high frequency testing, and probing for flat panels and PCB's. As the realtive cost of testing continues to increase for semiconductor and other small geometry products, Micromanipulator sees opportunity to provide better, more integrated low cost solutions to our current and future customers. Micromanipulator is located in Carson City, Nevada.
http://www.micromanipulator.com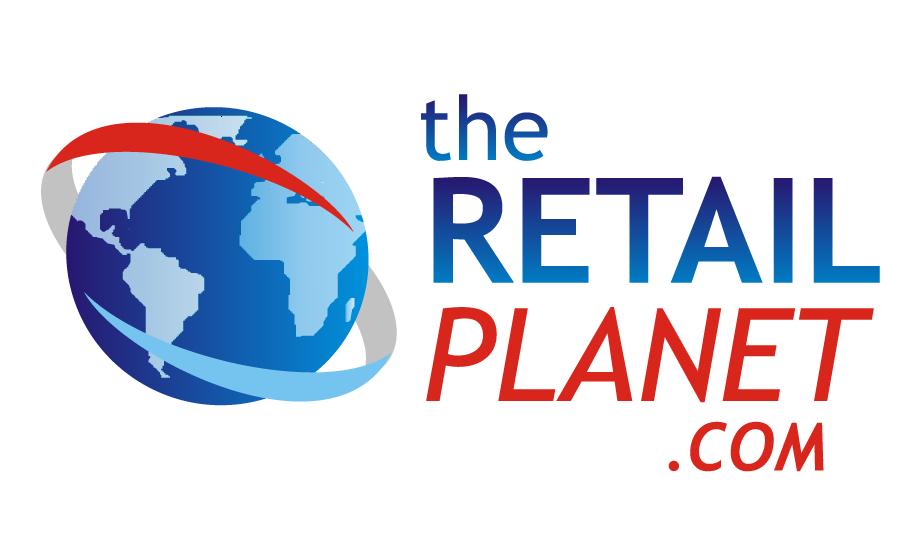 TheRetailPlanet.com
TheRetailPlanet.com is the country's leading provider of intelligence on shopping centers and retailers. It's real time database of 2,000 major retail chains and extensive center database with over 900,000 centers offer, by far, the most comprehensive coverage available in the US. In addition, the USRetailCenters.com website, based on Google's mapping API, offers over 1,000 reports and maps to brokers, retailers and cities needing intelligence on US retail locations. The USRC property scoring system, that rates the potential of all shopping centers and retail property for any type of retailer, is the first ever available in the United States.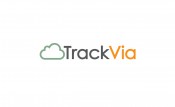 TrackVia, Denver, CO
TrackVia is a privately held company with nearly 15 thousand active users in 14 countries who have built nearly 6,000 custom TrackVia applications for everything from department-level applications to highly customized applications for vertical industries. TrackVia is used by businesses large and small. Trackvia's simple and sole reason for being is to help non-technical business users create applications that work the way they do – and better address their unique, individual needs.


Tribogenics, Marina Del Rey, CA
Tribogenics develops low-cost, miniature, ultra-portable X-rays that power transformative solutions in mining, industrial, military, and medical imaging industries. Based on a DARPA-funded initiative at UCLA, Tribogenics technology eliminates the need for high voltage and enables the use of X-rays to be used in a variety of applications that aren't currently possible with existing technology.


TruTouch Technologies, Albuquerque, NM
Traditional alcohol testing using specimen analysis, either breath or blood, and is a cumbersome, labor-intensive, time-consuming process. TruTouch has developed alcohol testing systems that eliminate the need for active supervision by employing near infrared spectroscopy to non-invasively measure alcohol and perform user identity verification.
http://www.trutouchtechnologies.com


Tuscany Design Automation, Ft. Collins, CO
Tuscany Design Automation develops and markets structured placement and visualization solutions for IC design that help engineers achieve higher performance chips—such as microprocessors, graphics, DSP designs – at 65nm, 45nm, and below. The company's technology provides web-enabled collaboration, access and implementation to the different groups and disciplines in the design team, helping them to better manage, optimize and reliably close designs.