Follow the Flywheel Team on Twitter @flywheelvc


Trevor R. Loy - General Partner


Paula L. Marez - Director of Finance & Operations


David Jargiello - General Counsel & Venture Partner


Lawrence Chavez - Venture Partner


Chris Traylor - Venture Partner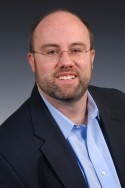 Trevor R. Loy


Twitter: @trevorloy
General Partner
Trevor Loy is a general partner at Flywheel Ventures. He has over 20 years of venture investing, entrepreneurial and operating experience in technology ventures. He is also a past director of the National Venture Capital Association (NVCA), a co-founder of the New Mexico Venture Capital Association, and helped create the Rocky Mountain Venture Capital Association.
At Flywheel, Trevor has made over two dozen investments, including those that led to the IPO of Jive Software (NASDAQ: JIVE), the acquisition of MicroProbe by FormFactor (NASDAQ: FORM), the acquisition of Tuscany Design Automation by Dassault Systèmes (NYSE Euronext: DSY), the acquisition of Samba Holdings by Cerca Group (privately held), and several other confidential liquidity events.
Prior to Flywheel Ventures, Trevor held entrepreneurial, executive and technical roles at companies including Gigabeat (backed by Kleiner Perkins Caufield & Byers, and acquired by Napster); Brooktree (acquired by Rockwell Semiconductor, now Conexant Systems); ParkingNet, Teradyne,
and Intel Corporation.
Trevor lectures frequently on entrepreneurship and is a Fenwick & West Entrepreneurship Educator (Adjunct Faculty) in the Stanford Technology Ventures Program, the entrepreneurship center at Stanford's School of Engineering that he helped build over 15 years ago. He holds a BS Electrical Engineering, MS Electrical Engineering, and MS Management Science & Engineering,
all from Stanford University.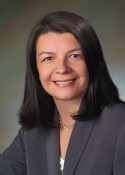 Paula L. Marez

Director of Finance & Operations
Paula Marez has been named a top 5 CFO in the state of New Mexico for several years in a row, and is a member of the national CFO Task Force for the National Venture Capital Association. At Flywheel, she oversees all financial, legal, and operational activities, including fund reporting, investor relations, investment process management, information technology, and HR. Prior to joining Flywheel, she spent most her career as a general manager in the upscale restaurant business. She holds a BS degree from New Mexico State University where she studied hospitality, business administration and accounting.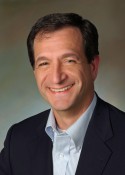 David Jargiello
david@flywheelventures.com
Twitter: @davidjargiello
General Counsel & Venture Partner
David joined Flywheel after over 20 years of legal practice, beginning in 1989 in Craig Johnson's emerging companies group at Wilson Sonsini Goodrich & Rosati. In 1993, he was one of the original 14 lawyers who founded Venture Law Group, a leading Silicon Valley law firm that grew to over 120 lawyers in four offices in major technology markets. As a VLG shareholder (partner), he was also that firm's General Counsel and part of the management team responsible for the oversight and management of its business and professional matters. After VLG merged with Heller Ehrman White & McAuliffe in 2003, David became a shareholder in the combined firm's Corporate/VLG Practice Group. He was a member of Heller Ehrman's management committee until re-joining Johnson in 2008 to create Virtual Law Partners – the first wholly "virtual" law office of national reach. Still among the most experienced law firm management experts in the country, he writes, speaks and consults frequently on the spectrum of professional and business matters that confront lawyers and law firms. As Flywheel's General Counsel, David is active in structuring and executing Flywheel's global investment activities, and helps guide its portfolio companies in various transactional and business matters. He holds a BA from Case Western Reserve University, an MS from Stanford University and a JD from the University of California, Berkeley.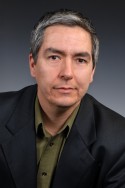 Lawrence Chavez


Twitter: @lawrencechavez
Venture Partner
Lawrence Chavez has over 18 years of finance, operations management and strategic marketing experience in a variety of entrepreneurial businesses. He has also been an active angel investor in New Mexico-based companies. Currently CEO of Lotus Leaf, Inc., a materials science-based start-up and NM Gap Fund portfolio company, Lawrence previously managed Flywheel's New Mexico Gap Fund. He is also a former board member of the New Mexico Venture Capital Association (NMVCA) and the New Mexico Angels. Prior to Flywheel, Lawrence was a Founder and Principal of Infinity Business Development, a start-up consulting firm, and a Founder/CEO of Infinity Music, Inc. Lawrence has a BS from New Mexico State University and a Master's in Marketing from Texas A&M University.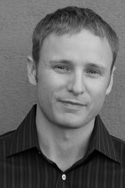 Chris Traylor
chris@flywheelventures.com
Venture Partner
Mr. Traylor is an accomplished entrepreneur, professional investor, and former competitive athlete. While at PureColor, Inc., a clean tech manufacturer of industrial wood coatings, Mr. Traylor led a restart as CEO including raising several million in seed capital and building a veteran team, board and culture. The Company has grown from pre-product, pre-revenue to established recurring revenue from market share leading OEM wood product manufacturers. In leaving to rejoin Flywheel, Mr. Traylor departed with the Company well positioned for future success. During his tenure at MIOX Corporation, a cleantech water purification company, Mr. Traylor managed Business Development and served as Global Director for Commercial and Institutional Markets, where he grew new market sales 100% YoY for three straight years. He helped successfully diversify and grow the Company's revenue base, building sales and developing distribution for several new markets. He also supported recruitment and reorganization of the sales team, and the raise of a $20M Series C after having participated as an investor in the Series A and B rounds. Prior to MIOX, Mr. Traylor played a key early role in building Flywheel, where he joined before the inaugural fund raise. His responsibilities included building many of the Firm's operational practices, managing the investment pipeline, structuring equity investments, and governing portfolio companies. Mr. Traylor was involved with portfolio companies Lingotek, Micromanipulator (parent Astria Semiconductor Holdings acq. by NASDAQ: FORM) and Tuscany Design Automation (acq. by EPA: DSY). Mr. Traylor began his entrepreneurial career with Pumping Solutions, Inc. (acq. by Smith International, NYSE: SII), an advanced energy technology start-up. Joining PSI during the development of the Company's first product, he supported a variety of initial sales, product management and new market development efforts. Before PSI, Chris had a stint as a professional athlete with the Seattle Mariners organization and previously competed in major collegiate athletics in the Big XII Conference. Mr. Traylor holds a BS/BA in Management with a concentration in Finance from Kansas State University, and an MBA from the University of New Mexico with concentrations in Management of Technology and Investment Finance.