Partner Trevor Loy - Filtrbox Acquisition


Venture Partner Lawrence Chavez - Flywheel Fellows Program


Partner Kim Sanchez Rael-Strategy for VC-backed investments


Partner Trevor Loy - "Current Opportunities for VC-backed Investments"




Partner Trevor Loy - Filtrbox Acquisition
Posted on 03-22-2010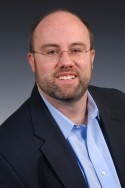 1. How did Flywheel identify the Filtrbox investment opportunity?
Filtrbox was part of the inaugural 2007 class of Techstars companies. Techstars is a unique program in Boulder Colorado that provides seed capital and mentoring for raw entrepreneurs with passion for solving problems using innovative technology. Flywheel supports a lot of programs like this around the world, from the Stanford Technology Ventures Program to InnovationKitchen in Japan to SeedCamp in London. We sometimes refer to our primary investment strategy as "serendipity:" get incredibly talented, passionate people together as often as possible, expose them to the basics of the entrepreneurial process, and then hang around and help out to see what happens. Scott Caruso was "hanging around" in 2007 and discovered the Filtrbox guys.

2. What was the original investment thesis and how did that evolve over time?
Economics 101 tells us that whatever is abundant will be cheap and whatever is scarce will be expensive. As an investor, therefore, you always want to be thinking about what used to be abundant that is now becoming scarce, because if you can figure out how to own that, you will profit. In the case of Filtrbox, the original investment thesis was driven by one of my favorite quotes, from the social scientist Herbert Simon: "A wealth of information creates a poverty of attention." The exponential explosion of social networking in recent years from LinkedIn to Facebook to Twitter, as well as the exploding amount of user-published content on blogs, was obviously creating a wealth of information. The resulting scarcity - Simon's "poverty of attention" - was pretty obvious: in a world of 24/7 online chatter, how do you figure out what matters? Filtrbox had developed some pretty interesting, highly-scalable technology to help people filter out the noise and tune in to what mattered to them in the world of social media.

3. What drove the decision to agree to the acquisition by Jive Software?
Early on, there were a few ways we could have gone with the Filtrbox business model: a freemium approach supported by advertising; a pay-for-content approach similar to a next-generation Lexis-Nexis, or a workflow platform - some people now call it "social CRM" - that would help organizations figure out what to do with all the information we were providing them from the social media world. As time evolved it became clear that the latter approach held the biggest opportunity, but we realized we needed a lot more scale to get to the Fortune 1000 more quickly. Jive is a 10-year-old company that was bootstrapped for most of its life and was a pretty sizeable business solving real-world social business challenges for large enterprises. As it became clear that this was going to be a huge new category for enterprise software, Sequoia Capital funded Jive a couple years ago to accelerate their "social business softare" platform. So we started talking to them because the one missing piece they had was a good solution for finding and filtering out the raw information from the social media world. Once the conversations began it all went pretty quickly because it was a very obvious and natural combination.

4. What key lessons did Flywheel learn with the Filtrbox investment?
Really, the key lessons were all the ones we all know are true but then forget to implement consistently. We started with an incredibly passionate team of two founders who were just maniacal - not about developing a particular technology, but about solving a problem in the market, with whatever technological approach made the most sense. We all agreed on a very capital-efficient strategy: the company got a product to market quickly on very little capital - I think the first investment tranche was $600K or $700k, and the Filtrbox guys got a product out and started generating revenue from customers around the world on that initial funding. We knew from the early adopters that the product worked as we'd hoped. Then, we used another small investment tranche of $600k or so to just constantly play with the business model, the sales model, the branding, and the customer acquisition costs. The biggest lesson from that phase is the all-important one: it's more important to fail quicky than to be right slowly. The Filtrbox guys were changing the approach nearly every day and pretty soon, by a process of iteration, we knew we had a real business. Then it was just a question of, do we scale this ourselves or do we find a larger alliance to be able to scale even faster - and that is where Jive fit in.



Venture Partner Lawrence Chavez - Flywheel Fellows Program
Posted on 06-22-2009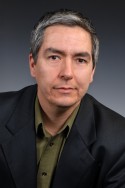 1. What is the goal of the Flywheel Fellows program?
At its core the Flywheel Fellows program operates under the belief that venture capitalism is an apprenticeship business, requiring an approach that includes hands-on mentoring and close guidance. Leveraging General Partner Trevor Loy, Flywheel advisors David Alderson and Tom Byer's collective experiences and success in helping to build the Mayfield Fellows program within the Stanford Technology Ventures Program (STVP), the Flywheel program is designed to engage highly talented and experienced graduate students with practical hands on involvement with entrepreneurship and venture capital. The Fellows program began in 2006 with six graduate students from top universities around the county. The program has flourished and the 2009 Fellows program welcomes seven students from Duke University (2), Harvard Business School (2), Northwestern University, NYU and the University of Michigan.

2. What are some of the projects that Fellows work on?
The unique structure of the Flywheel program ensures that Fellows are engaged with projects from both the portfolio company perspective and the venture investment perspective. Furthermore, all projects involve important priorities, never "make-work". Andrew Wylie, a Harvard MBA student and former Navy fighter pilot, is working with Flywheel portfolio company Miox Corporation, a water treatment company. He is designing a marketing program specifically targeted at providing high quality service to existing MIOX customers. Steven Pal, a student from the Fuqua School at Duke and a veteran of two successful start-up companies, is shadowing General Partner Scott Caruso. Among his projects is creating a market landscape analysis for Trackvia, an online collaborative database. Other projects the Fellows are engaged with range from performing due diligence, constructing terms sheets for new investments, analyzing industry landscapes for possible acquisitions, and developing a collaborativework space of best practice's for use by current and future portfolio companies.

3. What value has been created by the Flywheel Fellows alumni network?
As part of an elite group, the Fellows have developed strong peer camaraderie and cooperation not only with each other, but with the entire Flywheel Team. The result is an extended network of the Flywheel family and one of the greatest long term benefits of the program is the ability to leverage the evolving Fellows Alumni Network. For example, a fellow from the Class of 2006, who was working at an investment bank in California, introduced Flywheel to one of our most promising investments. In addition, Hiten Somwal, Fellow class of 2008, returned to Flywheel this summer to assist us in coordinating the 2009 class of fellows and to work with several of our Gap Fund Gap Fund companies on their business development.
"I was a Flywheel Fellow in the class of 2008. I feel the Flywheel Fellows program is truly unique with regards to the effort the team puts into creating an incredible learning environment for its interns. The fellows are exposed to all aspects of the Venture Capital Business and over the summer they learn the basics of how to invest in and build technology businesses that create significant value.

I returned this year for an opportunity to work with Flywheel's Gap fund companies and assist the CEOs shape their company's strategy, create marketing plans and raise the next round of funding.

But beyond the opportunity to work with startups, my decision to return was motivated by my belief in the firm's potential for success. I believe the firm's emphasis on capital efficiency, real business models and building effective partnerships with entrepreneurs, positions it to come out of this downturn as one of leading small, focused venture firms."
4. Do you provide any formal educational learning experience?
In addition to the hands-on experiences, Flywheel provides educational seminars in a format we call Flywheel University. Borrowing again from the curriculum orginally designed at the Stanford Technology Venture Program and assisted this year by, Anne Miller, a former London Business School Entrepreneurship Instructor, these sessions include topics such as valuation, term sheets, managing the vc-entrepreneur relationship, and the process of starting one's own venture fund.
5. How do you recruit the Fellows and how many applicants do you typically have?
We target the top 30 graduate programs in the nation and reach out directly to their entrepreneur, private equity and venture capital clubs. The students in these clubs are high achievers who have an attraction to entrepreneurship and venture capital. This year we had over 70 extremely qualified applicants. Because we believe that the venture capital industry needs to return to the days when most venture investors were themselves former entrepreneurs, we place special emphasis on applicants who have demonstrated entrepreneurship as a way of managing, thinking, and leading in their own lives.



Partner Kim Sanchez Rael-Strategy for VC-backed investments
Posted on 12-09-2008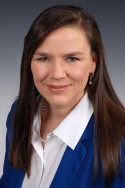 1. How would you describe Flywheel's investment strategy?
Flywheel focuses on three key things: investing in capital efficient companies, building intrinsic value in companies that address global markets, and investing at valuations that are both attractive to Flywheel and aligned with the interests of the entrepreneurs. Our specific focus is on companies leveraging information technology and physical sciences, including material sciences.

Flywheel searches out the best technology innovations and the most talented people in our ecosystem. We partner with these entrepreneurs to create valuable operating companies that solve global problems, particularly around the rise of a global middle class society and their needs for digital services, physical infrastructure, renewable energy and clean water. We believe in building intrinsic value and focus on technology solutions that solve customer pain in a better, faster, cheaper way than existing alternatives. For example, MIOX, our clean tech water company, addresses one of the world's most pressing problems: the need for safe, clean drinking water. MIOX's products are highly scalable and can be used by a single individual all the way up to municipal water systems that treat millions of gallons of water a day.

2. Has the Flywheel strategy changed to adapt to the recent economic downturn?
It has always been our strategy to invest in capital efficient companies that can achieve cash flow break even early. Although the downturn has amplified the importance of cash efficiency, it has not fundamentally changed our strategy. Indeed, the current market has highlighted the importance, particularly with early stage companies, of creating a lot of value early in a company's life cycle with limited resources.

Capital efficiency in our view means that companies can reach profitability on less than $10 million of capital raised. In order to that, we advise our entrepreneurs to identify and focus on a narrowly targeted "beachhead" market, often outside of the U.S. Entrepreneurs executing on this strategy understand and work closely with their target customers very early in their life cycle and figure out their sales recipe quickly before raising significant amounts of growth capital to scale on a global basis. In this "back to basics" approach we are really just returning to time tested principles of "crossing the chasm" but updated for a focus on the global economy.

3. What are your current thoughts for entrepreneurs seeking venture funding?
We are looking for entrepreneurs who are passionate about building global technology businesses and who are aligned with the principles of capital efficiency. It's in their best interest to raise measured amounts of capital to get their companies to cash flow break even and to be very prudent on their capital strategy and valuation. By following this approach, entrepreneurs and investors stay aligned and can select the right market environment in which to raise additional growth capital to scale to their ultimate potential. If a company's execution plan is dependent on significant amounts of capital for continued growth, its strategy will necessarily be constrained by the availability and terms of such capital. Profitable businesses, on the other hand, typically have many more options to raise significant growth capital at times and on terms that are aligned with the entrepreneur's vision.

4. How does Flywheel's strategy exemplify their commitment to working closely with entrepreneurs?
We work with the most talented entrepreneurs we can find and deeply respect their commitment and expertise. To supplement each company's internal resources, we offer hands on assistance in building companies. Flywheel leverages each team member's unique set of skills to build the companies. For example, in one case, a Flywheel investment team member stepped into the role of interim CFO when there was a critical, time sensitive need in one of our companies. In several other cases, Flywheel team members have assisted in marketing and public relations.
Flywheel works closely with founding entrepreneurs to build out their company's employee talent base. We actively leverage our extensive network to recruit and maintain high level executives. We also recruit and screen board members with industry expertise to help accelerate each company's growth. For example, Flywheel recently helped recruit a key engineer and a board member with international industry expertise for Tred Displays.

In addition, of course, we provide traditional venture capital services including raising follow-on funding for our companies and active board membership.



Partner Trevor Loy - "Current Opportunities for VC-backed Investments"
Posted on 07-25-2008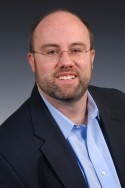 1. What do you see are the current trends in the investment sectors for venture capitalists?
The end markets for both enterprise and consumer products have grown internationally at much higher rates than growth in the U.S. This is an exciting trend for companies that are positioned to provide business or consumer products or services to those markets. However, the faster-growing economies are no longer correlated with the most developed countries, so there's been an interesting shift in the kinds of products and services that these faster-growing, emerging market economies are purchasing. These markets tend to purchase products to serve needs in physical infrastructure, basic human health, mobile network-based computing, as well as safety and security, more broadly than has typically been the case in the U.S. over the last few decades during the explosive growth of the venture capital industry. In parallel, these more recently developing economies need to build out in these various sectors in a much more sustainable way for both cost and environmental reasons than was the case during the industrial era build-out that took place in the U.S, Western Europe, and Japan in the last century. These broader sectors of the world's economy such as infrastructure, human health, communications, and safety and security need to be addressed in much more innovative ways than has historically been the case. Since the VC industry's core skill is investing in highly innovative companies to address large market needs in many ways, I believe this is not the tail-end of the VC era in information technology, but rather it's just the beginning of a new global VC era across much broader sectors. The kinds of innovations, the framework for building companies, and the financing trajectory of successful venture-backed companies in this new global era are all changing.

2. What's changing about innovation?
For the last three decades the VC industry largely funded companies based on innovations in just two core sectors, the life sciences and the computer sciences. In the new global era of VC these domains will remain essential but in addition, new domains of innovation are growing in their importance as well. These include materials science, chemistry, optics, energy, and other areas that involve physics more than code. These innovations are being turned into products and then brought to market by companies that don't necessarily look like Google, Microsoft, or Cisco – nor are they necessarily located in the same geographically concentrated areas. These startups are often changing industries that are still considered to be mature, "old" economy in the U.S., Japan, and Western Europe. For example, such seemingly mundane product categories as concrete, wood and other building materials, and water (the most basic commodity of all) are being rapidly transformed by venture-backed innovation and entrepreneurs in a way we've never seen before.

In turn, with the broadening of technology and innovation sectors a new set of geographic clusters throughout the world are emerging as leaders in the global venture capital economy. In addition to the well-known historical centers of VC activity, such as Boston, Silicon Valley, Seattle, and Cambridge (UK), regions such as Israel, Beijing, Bangalore, Pennsylvania, Southern California, and New Mexico are growing much more rapidly than areas traditionally known for their VC-based economies. In New Mexico for example - the market we know best at Flywheel Ventures - over ¾ of VC funding in 2007 was invested in companies leveraging innovations in solar, biofuels, water purification and optical equipment. Unlike previous eras in which Silicon Valley or Boston rose to technological prominence, entrepreneurial companies in these newer regions today cannot succeed solely by becoming the leading domestic supplier in a particular geographic region in the U.S. Today's companies are "born global," adding both a new set of challenges along with a broader set of opportunities that put success within reach for a much geographically-broader and sector-diverse set of venture capital backed entrepreneurs around the world than ever before.
3. What's changing about the framework of building companies?
Just as the modern global era presents new challenges and opportunities to entrepreneurs, so too has it changed the framework in which many VC-backed companies have to use to be successful. The global reach of the market-based economy, of mobile telecommunications, and of the internet means that the rate at which companies can grow is faster than ever before. This is evidenced by such overnight sensations as Google, Facebook, Skype, Twitter, etc. The need, however, to compete on such a global playing field also requires young entrepreneurial companies to establish resources to compete more broadly and earlier than was previously the case. For example, several of our portfolio companies that are less than 2 years old already have international sales offices and staff. In addition, many entrepreneurial companies today find customer service and support costs to be much higher than expected, as the level of interactivity with global web-based customers fuels the need for a higher level of customer interaction than ever before. For those entrepreneurial companies that provide physical products, they now need a more sophisticated global supply chain organization, and that need is emerging earlier than ever in a company's growth.
4. What's changing about financing trajectory?
On top of these changes in the innovation base and the global exposure of entrepreneurial companies, we are seeing several shifts in the way VC's fund innovative entrepreneurial companies today. The first such change has been in the liquidity market where VC's harvest returns from their investments. Largely gone are the days when most VC's exited their investments through the IPO process. Most exits for venture backed companies today, over 90% in fact, come via acquisition by a larger corporation. While the amount of exit activity has largely kept pace over the last 2 decades, the average size of these M&A exits is substantially smaller than the average size of an IPO. The result is increasing pressure on seed and early stage VC's to limit the amount of early stage equity capital invested in a promising new company, in order to ensure that upon their harvest of liquidity from an M&A exit, they can achieve the same multiple return on capital that was previously possible in a more IPO-dominated era. Simultaneously, however, the longer length of time between initial funding and the eventual exit for a successful venture-backed company – which is not up to between six and seven years—has led to larger and a greater number of later stage follow-on funding rounds. Crafting a fundraising strategy that succeeds over the full lifecycle of building a company is a tougher challenge facing entrepreneurs than ever before.
5. What does that mean for entrepreneurs seeking venture funding?
The good news is that the type of company in which VC's are interested in investing is broader than it's ever been. In addition, the willingness of VC's to invest in companies in a broader set of geographic regions is also increasing, as I mentioned above. At the same time the challenge to entrepreneurs today is that the size of the average exit for a successful VC-backed company continues to be pressured by the lack of robust IPO markets and the lengthening of time between initial funding and eventual exit, thus putting pressure on an entrepreneur to run their business in a more capital efficient manner over a longer period of time. The central challenge therefore for entrepreneurs interested in building successful companies in partnership with VC's today is to capture the broader potential in the global markets than ever before, while allocating resources in much more capital-efficient and effective manner to deliver the same level of historically above-average investor returns that venture capitalists demand (and in turn, that the limited partners who invest in venture capital funds demand). In a nutshell, the opportunity is bigger than ever before, but the difficulty in capturing that opportunity is greater as well.