AfterCollege, San Francisco, CA
AfterCollege is the largest professional talent network for college students and recent graduates, connecting 3,000,000 users with employers each year through career networks at colleges and professional associations. Founded in 1999, AfterCollege powers the largest number of career networks on the internet. Its proprietary platform and job distribution technology translate to more relevant connections and career content for users and to more qualified talent for employers


Angaza Design, San Francisco, CA
Angaza is located in San Francisco, California and Nairobi, Kenya. Our Pay-As-You-Go technology team consists of software and hardware engineers, designers, and mobile developers. Our partnership team engages directly with distributors who use Angaza's Energy Hub to sell Pay-As-You-Go energy products. We are all driven by a passion to make solar energy affordable to everyone with seamless financing technology.


AppCityLife, Albuquerque, NM
Based in Albuquerque, NM, APPCityLife® brings real-time, vendor-controlled geomobile coupons and gamification to civic services. APPCityLife provides a mobile and cloud platform to the city IT stack that rewards people in the community for participating in everyday activities such as transit, bike trails, museums, parks and everything else a community has to offer. This platform also provides a conduit for local businesses to serve up social challenges, rewards, passes, coupons, deals, advertising and membership cards.


Aravo Solutions, San Francisco, CA
During the technology boom of the late 90s, companies invested tens of millions of dollars in "e-procurement" software. The promise of this software is to allow large companies to do all of their purchasing electronically, but in many cases suppliers are small businesses that do not have the financial resources or technology expertise to implement expensive software solutions. Aravo solves this problem by selling an affordable, web-based software program that links a small business inventory system to the multi-million dollar e-procurement systems run by Fortune 1000 companies and large government and university procurement offices.


Bitsbox, Boulder, CO
Bitsbox is a Boulder-based subscription box that teaches kids to code. Budding programmers ages 6-12 get monthly projects delivered to their homes.


Bytelight, Inc., Boston, MA
ByteLight is building a world-class platform for connecting people with physical spaces. Utilizing patented LED lighting technology, ByteLight's solution pinpoints the exact location of smartphone users indoors. Our software leverages location data to deliver contextual information to the user. In retail environments, this includes reviews, deals, and discounts about the products that a user is standing in-front of. While the apps of today are installed on smartphones, the apps of tomorrow will be installed on locations. Networks of screens, sensors, and devices will seamlessly communicate to facilitate interactions between people and the environments around them.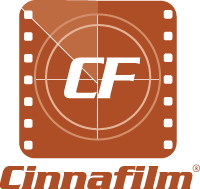 Cinnafilm, Albuquerque, NM
Cinnafilm, Inc. is a global leader in innovative video optimization solutions for television, film, and multi-media delivery. Harnessing the unmatched compute power of modern graphics cards, Cinnafilm's patented, 100% file-based software solutions are true game changers in the field of high-quality image processing. Cinnafilm software is in use today at many of the world's premier, forward-thinking studios and networks, solving a wide variety of very complex problems including, but not limited to: restoration and bitrate optimization of television and classic films for modern delivery requirements, noise removal and texture-matching for digital camera and film content of all grades; and automatic transcode workflows providing real time, fully optimized files for the "media now and everywhere" distribution model. Cinnafilm is a scientific-engineering company dedicated to ongoing research in the most complex areas of video optimization and workflow automation, and is based out of Albuquerque, New Mexico USA.


Comet Solutions, Albuquerque, NM
Comet Solutions provides a multi-disciplinary performance engineering workspace powered by abstract modeling that enables engineering teams to make critical design decisions during early stages of conceptual engineering and feasibility studies. The Comet Workspace is a geometry-independent, authoring tool neutral environment that captures engineering requirements and functional performance characteristics within reusable and dynamic simulation templates. Companies worldwide in industries such as aerospace, military vehicles and heavy machinery use Comet to make better decisions earlier and accelerate their product development schedules.


Digabit, Lakewood, CO
Technical documentation is not effectively dealt with by traditional document management systems or standard web technologies. Historically, critical information contained in CAD, PDM, PLM, ERP, parts catalogs, service manuals, training manuals, engineering drawings, change notices and safety bulletins has been provided in the form of books, binders, and/or easily-lost CDs. Manufacturers and asset-intensive companies face a continuous challenge in keeping their technical information current (as built), organized, and available to their customers, dealers, distributors, and/or staff. Additionally, new technology in the engineering field supports new formats (e.g., 3D drawings and animation) that can only be presented electronically.
Documoto™ by Digabit™ is a modern aftermarket web solution for Original Equipment Manufacturers, asset intensive users, or any organization that wants to deliver thousands of aftermarket technical documents on the web. Documoto allows users to find technical information visually with our icon driven platform, or search by keywords, descriptions, part numbers or other identifying information. Within a few clicks of the mouse, Documoto helps users quickly and easily access the exact document or part they want.


Jana, Boston, MA
Jana is the new name and brand of technology company txteagle. Inspired by the Sanskrit word for "people", Jana has created the first large-scale platform to enable global organizations to engage directly with emerging market consumers in over 85 countries via their mobile phones. Jana's proprietary technology can target and reward an unprecedented 2.1 billion consumers with free mobile airtime in exchange for completing surveys or purchasing products.

Jive Software, Palo Alto, CA (via acquisition of Filtrbox)
Jive is the pioneer and world's leading provider of social business solutions. Millions of users and many of the world's most successful companies rely on Jive day in and day out to get work done, serve their customers and stay ahead of their competitors.


Lingotek, Provo, UT
Lingotek is the leading provider of Collaborative Translation Technology and Language Asset Management solutions designed to meet the requirements of organizations interacting with and commercializing a global audience. Lingotek enables organizations to capture, grow, and re-use their linguistic assets. The company has deployments at some of the most innovative organizations in the United States, from Fortune 500 corporations, to government agencies, to small professional service firms.


Lotus Leaf Coatings, Albuquerque, NM
The Lotus Leaf Effect has been the gold standard of water repellency for centuries. Only with the application of newly developed nano-technological methods have we been able to observe and understand how the lotus leaf works its magic. And now, with the introduction of patented nano-powered water-repellent technology developed by Sandia National Laboratories and the University of New Mexico, this wonder of nature has met its manmade match. Lotus Leaf coatings can be applied using a variety of methods such as spray coating, dip-coating, spin-coating, ink-jetting or blade casting. They can be produced consistently with extremely low refractive indices and create a new standard of repellency and optical clarity. Formulations can be customized to the level of durability required for your product or process.
http://www.lotusleafcoatings.com


MicroProbe, San Jose, CA
MicroProbe is an advanced probe card supplier with global manufacturing and service facilities. Working as a technology partner with their customers, MicroProbe develops, manufactures, and supports a high-quality line of innovative probe technologies and products serving the semiconductor industry.


MIOX Corporation, Albuquerque, NM
MIOX produces capital equipment for the on-site generation of a chlorine-based water disinfectant solution for municipal, waste water, recreational and other markets. Mixed oxidant disinfectants react with pollutants in a manner similar to chlorine gas, the standard for water disinfection for more than 80 years, but without the need to transport and handle chlorine gas and with a significant reduction in unwanted chlorine byproducts.


Nuvita
Nuvita was founded with the simple but ambitious goal of helping people live younger, healthier lives. Over the past twenty years, our founding team has had the good fortune to work closely with thought leading companies like Walmart, Ford Motor, and Intel as they endeavored to understand and improve the health of their organizations. We learned what worked and what didn't. By the time we started Nuvita we knew that the only surefire way to improve a population's health is to improve the health of each individual.


RentPayment (now Yapstone), San Francisco, CA
RentPayment offers electronic billing and payment solutions which allow tenants to make rent payments online using credit cards. RentPayment applies a technology platform compatible with all widely used property management software and eliminates traditionally prohibitive credit card and eCheck processing fees. Residents initiate payment through websites 24/7 and payments are automatically deposited to property bank accounts.


ShowEvidence, Santa Clara, CA
ShowEvidence is riding the next wave in assessment where demonstrating mastery is taking center stage. To support this next wave of assessment, the company has built the first performance assessment platform that focuses on the evaluation of authentic work products by "tagging evidence" based on criteria versus opinion. The system supports assessment of student learning and teacher professional development in K-12 as well as teacher and principal certification in higher education.


SkyFuel, Inc., Arvada, CO
SkyFuel, Inc. is emerging as a world leader in the design and deployment of concentrating solar power (CSP) systems. The Company delivers turnkey large-scale solar plants that produce steam for power generation, desalination, wastewater treatment and other industrial applications. SkyFuel's solar plants can be integrated into existing facilities using its proprietary FuelSaver™ approach, or can be built as stand-alone solar power plants.

SkyFuel is focused on the development of parabolic trough and linear Fresnel CSP systems, as well as thermal energy storage. With these technologies, SkyFuel is creating solar technology that can compete directly with fossil fuels, revolutionizing the energy industry and meeting the energy needs of a modern society while minimizing environmental impact.


SlamData, Boulder, CO
SlamData is an open source solution that makes it easy for people to see and understand modern NoSQL data, without relocation or transformation. With connectors to MongoDB and other sources of NoSQL data, SlamData employs the industry's most advanced pushdown technology to keep data processing and analytics close to the data. SlamData's high-level, cloud-deployable interface allows anyone to explore, refine and aggregate complex NoSQL data, and to build beautiful reports and visualizations that can be embedded in any web page, mobile app or web app.


Submittable, Missoula, MT
With over 6000 clients including top publishers like TechCrunch, Random House, and top universities such as Harvard, MIT, and Yale, Submittable is the premier way to accept and review digital submissions, applications, or content. Submittable has also been a leader in creating new revenue streams for publishers and curators. One average, the platform creates over $250,000 in new revenue each month for its publisher clients. Founded in 2010 by a film maker, musician and a novelist with the simple goal of 'saving publishing, Submittable has garnered press from some of the largest media outlets such as The New York Times, Atlantic Monthly, and Wall Street Journal. In 2012, Submittable participated in YCombinator, the world's most elite start-up program.

TempoIQ, Chicago, IL
TempoDB is the fast, scalable time series database service, purpose-built to store and analyze massive streams of measurement data from billions of sensors and connected devices. It is the only infrastructure-as-a-service time series database, and is being leveraged by enterprise and small business alike. TempoDB's mission is to make sense of the measured world, and was named a 2013 Smart Grid News Company to Watch, and earned Techie.com's Editor's Choice award for emerging technology. TempoDB is a Techstars Cloud graduate.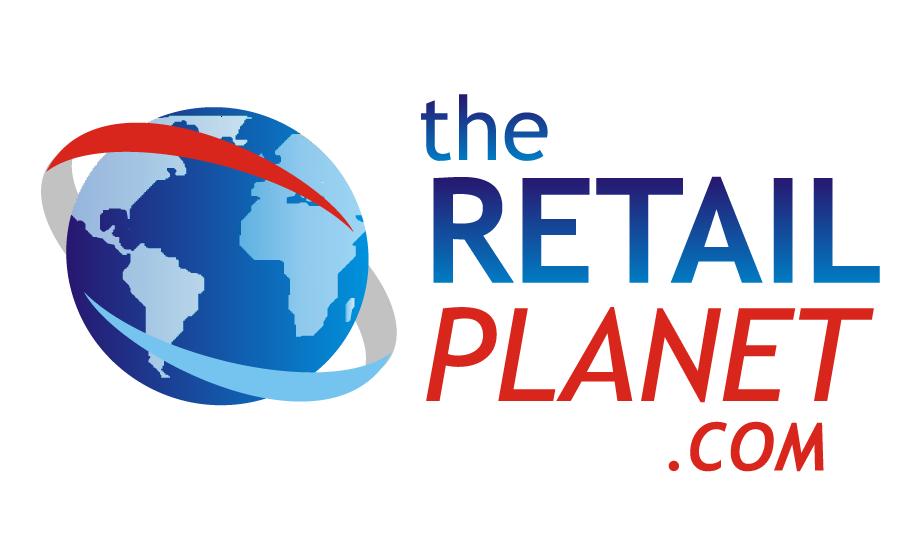 TheRetailPlanet.com, Santa Fe, NM
TheRetailPlanet.com is the country's leading provider of intelligence on shopping centers and retailers. It's real time database of 2,000 major retail chains and extensive center database with over 900,000 centers offer, by far, the most comprehensive coverage available in the US. In addition, the USRetailCenters.com website, based on Google's mapping API, offers over 1,000 reports and maps to brokers, retailers and cities needing intelligence on US retail locations. The USRC property scoring system, that rates the potential of all shopping centers and retail property for any type of retailer, is the first ever available in the United States.


Tiatros, San Francisco, CA
Tiatros' mission is to be a material part of the solution to a big problem: fixing our healthcare system. Tiatros moves all of the clinic-to-clinic processes that doctors rely upon to coordinate patient care to a private, secure mobile cloud, where everyone involved has timely, reliable access to all of the information and people they need - smoothing out clinical workflows and adding a rich social layer to dramatically improve healthcare efficiency.


TrackVia, Denver, CO
TrackVia is a privately held company with nearly 15 thousand active users in 14 countries who have built nearly 6,000 custom TrackVia applications for everything from department-level applications to highly customized applications for vertical industries. TrackVia is used by businesses large and small. Trackvia's simple and sole reason for being is to help non-technical business users create applications that work the way they do – and better address their unique, individual needs.


Tribogenics, Marina Del Rey, CA
Tribogenics develops low-cost, miniature, ultra-portable X-rays that power transformative solutions in mining, industrial, military, and medical imaging industries. Based on a DARPA-funded initiative at UCLA, Tribogenics technology eliminates the need for high voltage and enables the use of X-rays to be used in a variety of applications that aren't currently possible with existing technology.


TruTouch Technologies, Boston, MA
Traditional alcohol testing using specimen analysis, either breath or blood, and is a cumbersome, labor-intensive, time-consuming process. TruTouch has developed alcohol testing systems that eliminate the need for active supervision by employing near infrared spectroscopy to non-invasively measure alcohol and perform user identity verification.